Collective Noun, Webstock, Summer 2010
A transmedia detective story that played out across Twitter, Flickr, and Facebook, drawing the audience into the gritty world of a Noir Wellington.
Told through tweets, illustrations, photos, comics, audio plays, and finally a live theatre performance, it culminated in a fund-raising fancy dress party and exciting finale at Betty's Digital Media Bar.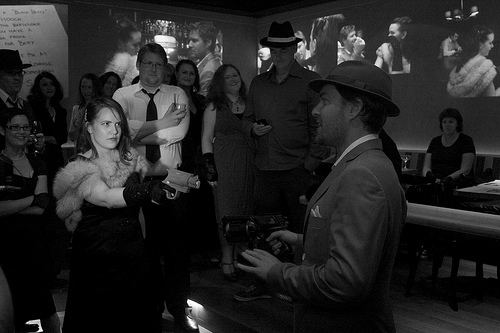 My involvement
This was a collaborative project working with a group of friends called "Collective Noun".
I designed and supervised the main narrative structure to ensure that we hit key plot points as the story developed.
I documented the plot, characters, scripts, and interactive elements throughout the project.
I kept the story consistent and ensured that the rest of the team were clearly briefed during each phase.
I made the 'final call' on narrative-related decisions during the time that the project was running.