DT Digital, CHOICE Australia, 2013-2015
CHOICE have been a trusted and valuable Australian institution for more than 50 years. An independent and member-funded organisation, their mission to help Australian consumers make better purchasing decisions: by reviewing consumer products, services and organisations, and advising and campaigning on issues as diverse as banking fees, energy efficiency, and food labelling.
It was easy for the team at DT to work passionately for such an amazing client.
While CHOICE provides a great service, they were faced with the challenge of keeping the CHOICE proposition relevant to an online audience, and shifting from a print-focussed model to one that encouraged online engagement, and more clearly communicated the value they could provide to a younger audience.
Our team was tasked with the complete redesign and rebuild of choice.com.au. The project stands out to me as a very collaborative and intense one: comprising members from across 8 disciplines at DT, and spanning a period of almost two years.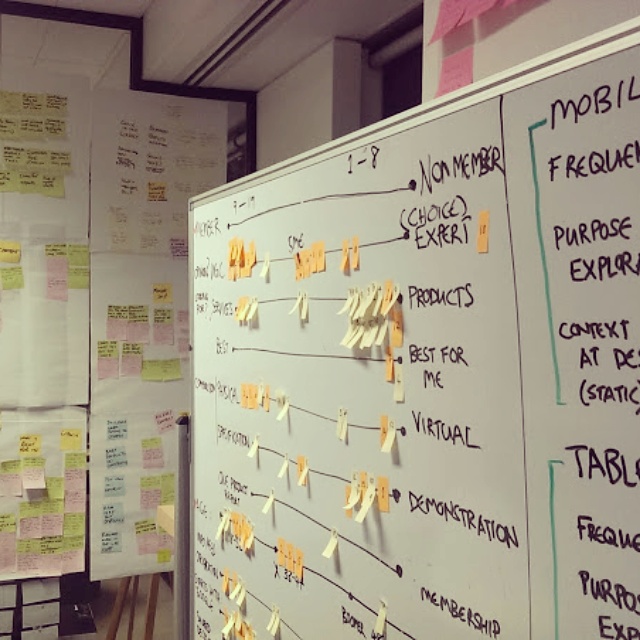 We worked closely with CHOICE on the user experience: the client took an active interest in the user experience work, and we had a contract UX designer from CHOICE work with us throughout the project. We had full team reviews of both wireframes and design with all stakeholders present. This was our first project to use a fully modular design approach, meaning that we could create a library of individually re-usable elements that CHOICE could use to create more pages in the future, without being restricted to just 5 or 6 site templates.
Our redesign changed the focus of the CHOICE website from a print-driven news site to an always-current, encyclopaedia resource where users can rest assured they'll find the most up-to date information on whatever topic they're looking for, and this wealth of information is fully indexed and searchable using Google Search Appliance (making 2000 pages of content and products quickly available).
The new site has more of CHOICE's valuable content in front of the product paywall, instead of being locked away as members-only access. This means they'll benefit from a stronger search footprint, and they'll also be providing greater visibility of CHOICE's expertise to prospective customers. There's now two levels of membership – we introduced a new 'basic membership' that helped ease customers along the path to becoming a paying CHOICE member.
The website has more granular detail that before – customers can view individual products and their ratings, rather than being restricted to data locked within individual tests. The new website is built on a brand new product database that provides API access to data from 10,732 product tests, turning CHOICE's test content into a rich information resource that they will be able to sell to other third parties, creating potential for further revenue streams.
My involvement:
I performed card-sorts with prospective customers, to discover natural groupings of CHOICE's content and I produced a new Information Architecture based on these groupings.
I analysed the raw qualitative research data and affinity maps produced by our research team to identify behavioural variables and map research subjects against these behaviours. I used this analysis to produce personas to use as a key reference during our design process.
I worked closely with CHOICE stakeholders, and our front end, tech, and design teams to collaboratively explore sketch wireframes for the whole website, identifying templates and the overall.
Produced extensive wireframes in Axure for every template, with a detailed review process that included all members of our team, both internal and external.
Stayed available to support the project and consult with the development team throughout the development process, and assist with implementing solutions to issues identified in user and accessibility testing.